If you are faced with charging off a loan or lease and you have been unable to repossess your collateral, ICU Incorporated can help! You give us a vin number and the owner's information, ICU Inc. will repossess your vehicle for you. Nationwide service, fast repossessions. We can locate and repossess your toughest skip. ICU Inc. will not charge you if your vehicle is not recovered, so you have nothing to lose. When your regular repossessor says that he can not find your car, give ICU Inc. the case. We will recover your collateral or you don't pay! Call ICU Inc. for fast service.
We do not want to be your first line of defense in the repo world. We are your last line of defense between you and your collateral getting away. Call ICU Inc. when everybody else tells you they cant find your collateral. ICU Inc. will deliver.
Gypsies, Travelers, Nigerian frauds, first payment defaults, your nightmare skips are our average cases. We have repossessed vehicles from every type of conman in the world. Our skip tracers and investigators are among the best in the world. We have access to databases and Investigative tools that your local repossessor is not able to access. We couple the world's best skip tracers with the best repossessors to recover collateral your regular repo company can't find.
We don't just repossess vehicles. We have repossessed an electron microscope, X-ray machines, Xerox machines, large farm combines, semi tractor trailers, and a very large crane. We are equipped and insured to handle any heavy equipment repossessions you may need.
We also handle private party repossessions and repossessions on equipment that is secured by a UCC filing. Please give us a call for any questions you may have on our repossession services.
Cost for the ICU Incorporated last chance repossession program ranges from 10% to 25% of the unpaid loan balance or vehicle value. When all of your other repo companies tell you that you will never see your collateral again, please consider using our service to reduce your charge off balance.
---
You can download our
hold harmless by clicking here:

Feel free to call ICU Incorporated, and we will fax or mail you a hold harmless, or answer any questions that you may have.
We have added a repossession FAQ, or frequently asked questions page of the usual repossession questions and answers.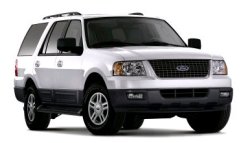 2005 Expedition, Repossessed
Campus conman splits without making the first payment. Three repo companies told the Credit Union they would never see their collateral again. ICU Inc. repossessed, and ended the educational expedition three weeks later.
University of Iowa Credit Union
---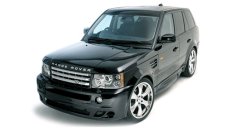 2007 Land Rover, Repossessed
Crafty Carpenter manufactured himself a social security number and split to Mexico City. ICU nails down the carpenter, does the repossession and delivers Land Rover north of the border.
Wells Fargo Financial
---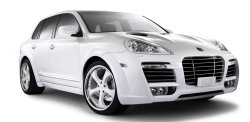 2007 Porsche Cayenne S
Repossessed by the best!
Genuine Gypsy takes this leased Cayenne from Florida to Ohio. ICU tracks him down and does the repossession while he sat in a bar.
Chrysler Credit Corporation
---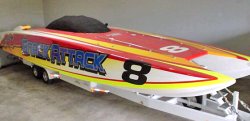 2007 Donzi, Repossessed
Mischievous mariner floats a loan and forgets the payments. ICU hooks and repossesses the boat and cures his marina amnesia.
Chase Bank
---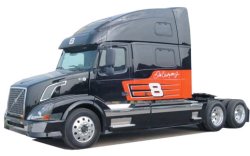 2006 Volvo Semi, Repossessed
Derelict driver runs from the law in Chicago, and hides in Los Angeles. His bail bondsman couldn't find him, but ICU did and repossessed the collateral.
Anderson Finance
---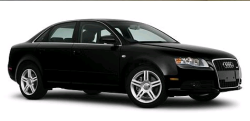 2007 Audi, Repossessed
Naughty nurse takes her patient's car and runs to Las Vegas, NV. We tracked her down working at another repossession company in Las Vegas, and repossessed the Audi.
Private Party Repossession