Phone



Mon. - Fri.
9:00 - 5:00 PST
Fax



24 Hours















Credit Fraud Detection Tool, Credit Fraud Prevention, Stop Credit Fraud, Social Security Number Verification Service, Detect Fraud, Prevent Fraud, Stop SSN Fraud, Detect SSN Fraud, Fraud Prevention Credit Fraud Detection Tool, Credit Fraud Prevention, Stop Credit Fraud, Social Security Number Verification Service, Detect Fraud, Prevent Fraud, Stop SSN Fraud, Detect SSN Fraud, Fraud Prevention
Credit Fraud Prevention
People using fraudulent information to obtain credit costs lenders

millions of dollars annually. Forged social security identification cards lead to drivers licenses being issued to non-existent entities. Credit bureaus routinely give these fake people acceptable credit scores, and lenders make loans to people that don't exist. Loans like this are almost always first payment defaults, and charged off shortly thereafter, with no payments ever being made.
The Solution
ICU Inc. announces the release of our Underwriters Assist program,

designed to quickly identify fraudulent loans, before you buy the deal. Proprietary logarithms ICU Inc. developed allow us to determine the year a social security number was issued. It also enables us to identify social security numbers that have never been issued.
How it works
When a credit criminal creates a fake person, they can't use the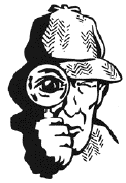 social of someone that exists, they have their own credit record. Con artists use social security numbers that have not been issued yet, or socials belonging to people long since dead. ICU will identify this type and many other types of fraud immediately.
Make it work for you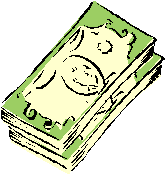 Credit fraud groups such as gypsies, the travelers, and Nigerian credit fraud rings manipulate credit scores with all three credit bureaus. ICU will quickly identify fraudulent applications before you approve the loan. Please phone, or E-Mail for more information.
Mon. - Fri. 9-5 PST